Journeying Down the Path to Understanding
This past weekend, we at The Journey had our annual prayer retreat at New Life Ranch. The weekend had a wonderful balance of fellowship, food, bible study and solitude. Our guest speaker was Bryan Moyer Suderman, a gifted song writer, who shares the word of God through a combination of music and scripture.
Our time of study centered in Mark's gospel and as the stories were told, we mapped out where the story took place and who was there. We connected the story to Old Testament scripture that Jesus was referencing. I was struck, as I often am, at how little I know. It seems the more time I spend studying the Bible, the more ignorant I feel.
After lunch on Saturday, I ventured off on my own, and my journey up and down the paths at New Life Ranch mirrored how I feel as I study the Bible. The farther I ventured down the path, the more complicated the path became.
The first sign on the path was very simple. All the arrows pointed the same way. It was clear what my first steps should be, just as it was when I first started following Christ. As I ventured down the path, however, the signs became more complicated. There were several arrows in all different directions.
At one point, I heading down a path that did not lead me to where I thought it would. Countless times, God surprises me with something unexpected. At the point where I reached the end of the path and realized I wasn't where I thought I'd be, I looked down and there was a Monarch butterfly on my leg. And I thought to myself, how beautiful God's surprises are.
I will continue journeying down the path to understanding until I'm finally home and all will be clear. In the meantime, I will enjoy the surprises and praise His name for them.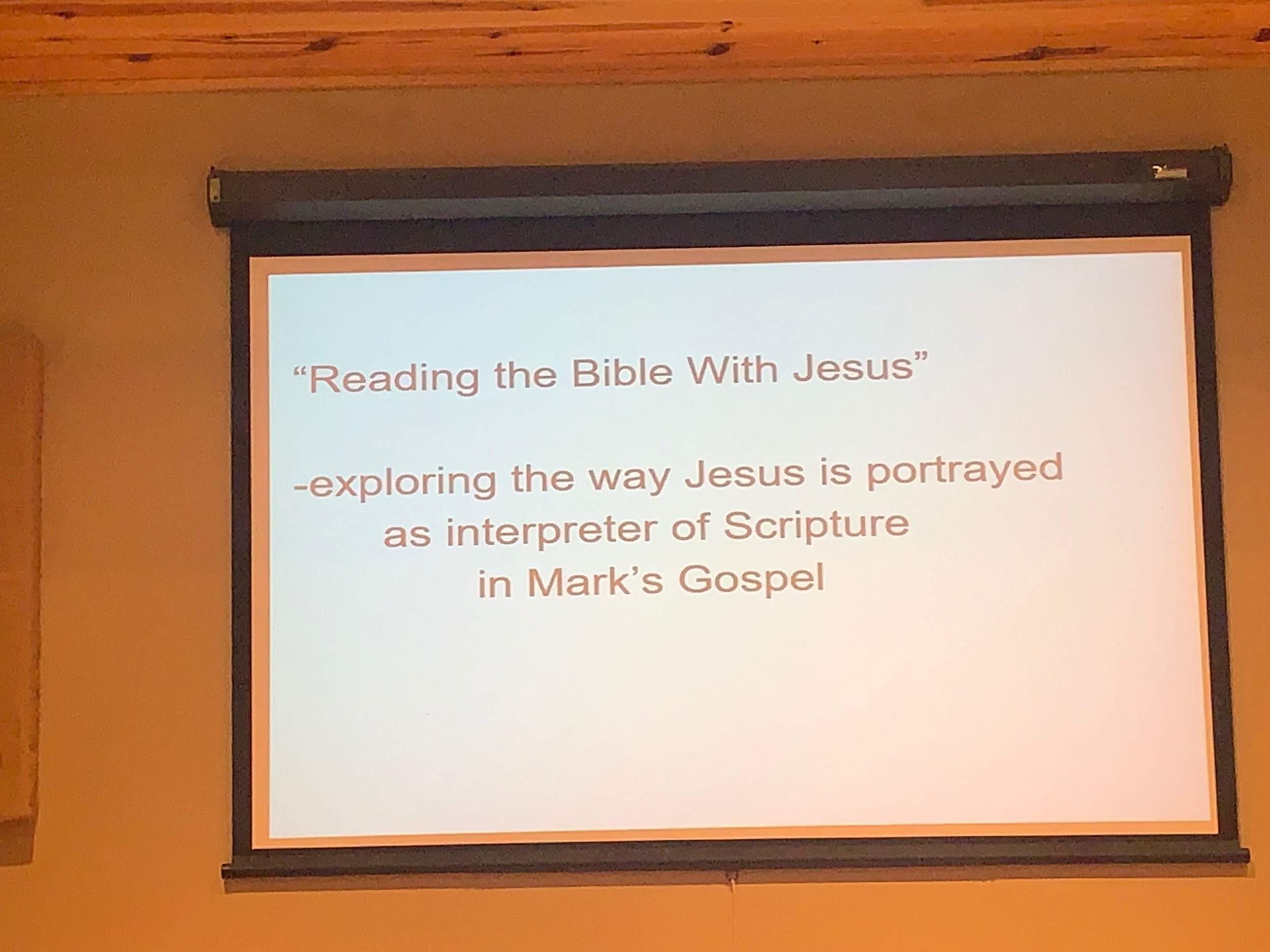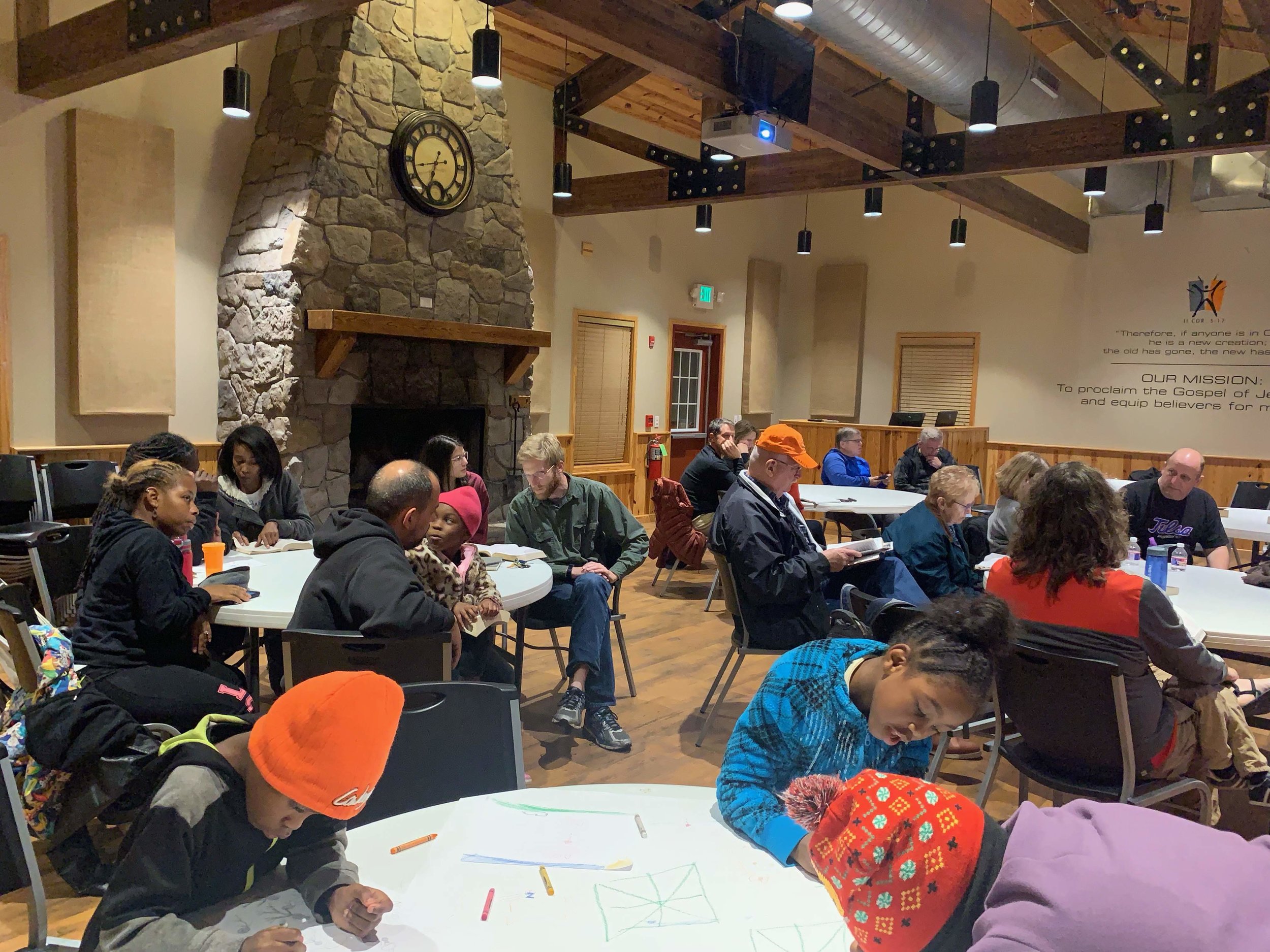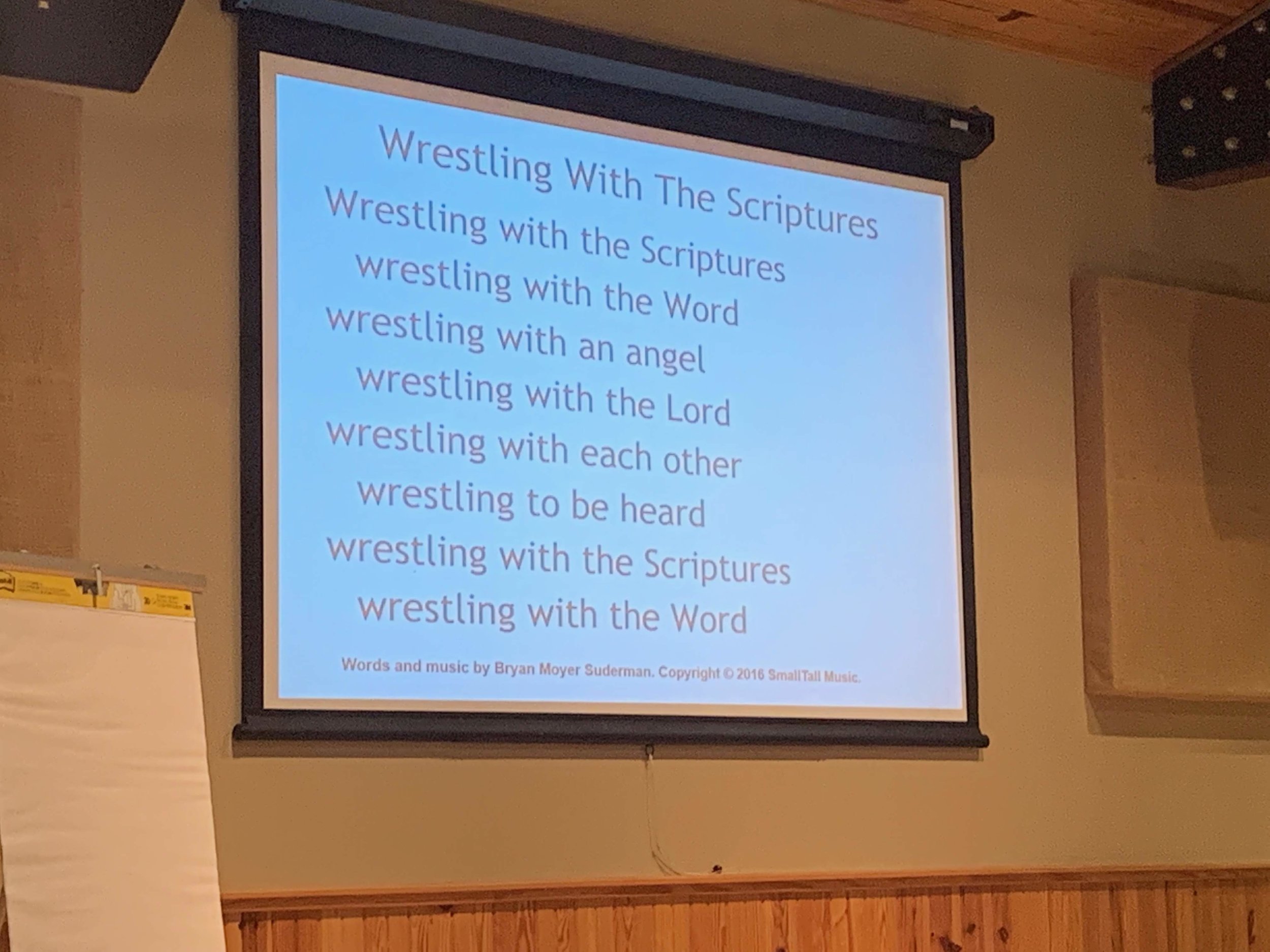 Jo Morton
Jo Morton is a Bible Study leader and occasionally preaches at The Journey. For her, the group of women she meets with on Sunday mornings, "are her teachers, and she is their student." Jo has courageously faced life issues very personally in teaching and has modeled a life of service for The Journey community.